Over 100,000 Native ads currently found…and growing!
You can perform a search by different criteria
(ad network, niche, offer, affiliate id, domain, min days running, etc).

For each ad, you can Get info like:
First Seen / Last Seen dates

Number of days running

Ad Network

Offer promoted

Affiliate ID

More ads using the same creative

More ads using the same ad copy

Ad placement: publisher, ad placement, ad network, so you can target similar locations that you know are working for your niche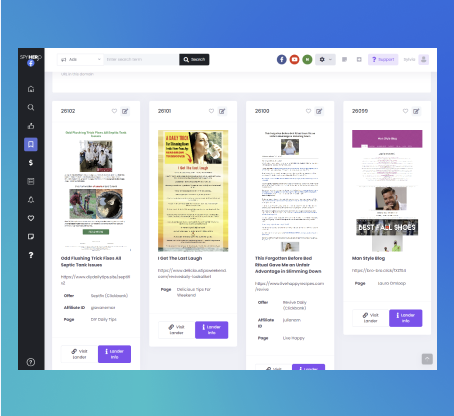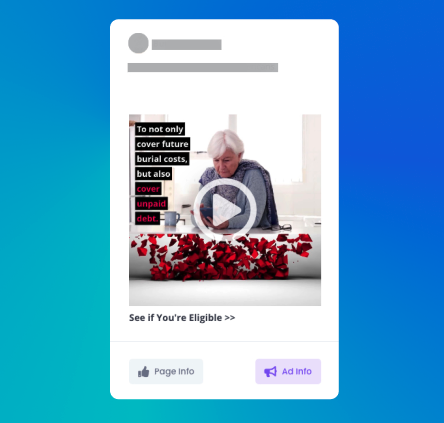 Landing Pages
Over 15k Landing Pages
For each landing page you can see
Headline

Number of days it has been used

Offer promoted

Affiliate ID

Technology (Lander Editor, IP Address, Hosting, Pixel)

Other ads using this landing page

Other landers with the same affiliate id

Other landers on the same domain
Offers
70+ Offers from different affiliate networks
For each offer, you can see:
Total ads seen

Number of landing pages promoting the offer

Top Ads promoting this offer

Newest Ads promoting this offer

Top Creatives used

Top Ad copy

Top Landing pages

Top Affiliate IDs

Ad history (so you can see whether the offer is trending up or down)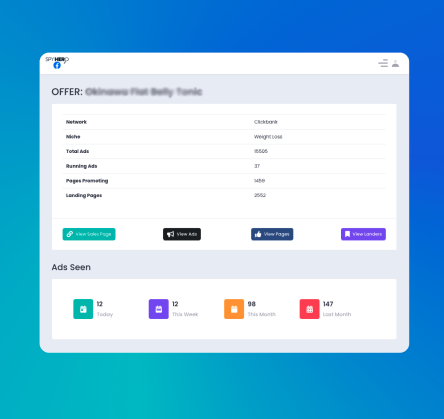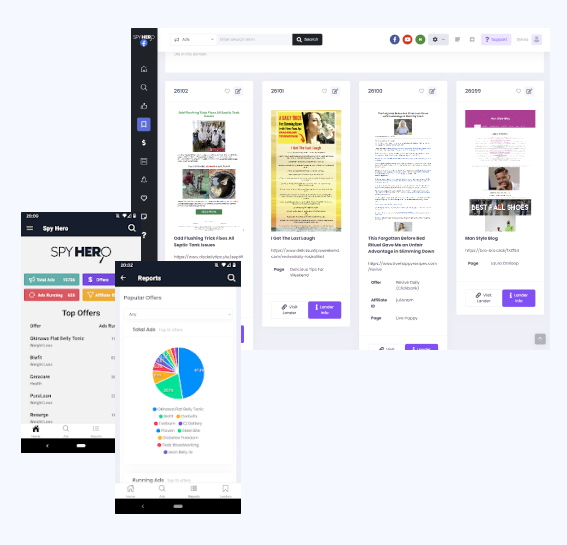 Reports
Our reports will give you info about what is working right now on Native:
Popular Ad Copy: top ad copy working right now, broken down by niche and timeframe

Popular Creatives: The top Images and Videos working right now

Popular Landing Pages: The best and most profitable landing pages, broken down by niche and timeframe

Popular Landing Page Headlines: The best headlines used on landing pages

Popular Affilate IDs: The top affiliate ids making the most money on Youtube; then you can see at a glance all their ads, fan pages and landing pages

Popular Offers: the top offers working right now on Youtube
Alerts
Add your own alerts and get notified on a daily basis for any new ads from a specific affiliate id. Never miss any new ads published by the top affiliates on Native, and get all info in real time.
You will get all notifications inside the website, and on the mobile app, for easier and quicker access.
Favorites
Add ads and landers to your own list, so you can get back to them quickly.